Kilimanjaro 'Full Moon' Climb
Nothing can beat the magic of attempting the summit of Kilimanjaro during a full moon night. Glaciers glisten in the moonlight and the way is naturally illuminated for you as you reach the peak.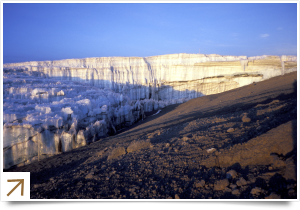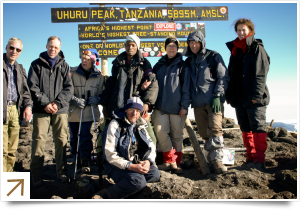 Included
Accommodation on HB Basis in a hotel before the climb
Day room at a hotel after the climb.
Transfer to and from the hotel and the mountain.
All food during the climb on the mountain  (Breakfast, lunch and dinner)
Kilimanjaro park entrance fees, camp/hut fees, standard KINAPA rescue fees.
Kilimanjaro briefing and de-briefing.
Services of trained English speaking mountain guide, cooks and porters (porters are Swahili speaking mostly)
Guides wages, cooks and porters standard to the norm of Mountain Society of Kilimanjaro.
Portage of 1 bag (maximum 18 kgs) per person. 
Oximeter Safety equipment to check blood oxygen levels of clients daily.
Excluded
Tips to the guides, cook and porters 
Shuttle bus from Nairobi – Arusha – Nairobi
Climbing equipment such as clothes, sleeping bags, sleeping mat etc.
Mineral water
Visas
Laundry
Traveller insurance
Telephone calls
All other expenses resulting from early descend before the completion of the climb such as transfer, extra nights etc.
Gamow Bag
Oxygen Cylinder
Notes:Our services start and end at the Mountain Gate.
Tour starts/ends:
Starts: Unless otherwise stated, most tours start in Arusha. Zanzibar tours start at Zanzibar Airport.
Ends:  See itinerary for details
Note: we can also pick you up or drop you off at the hotel of your choice in the greater Arusha area if you notify us in advance. 
Expected group size:
On regular group tours the expected total group size is between 2 and 10 travellers.
Type of vehicles used:
In Tanzania all your transfers and game drives will be in 4x4's.
Level of ability required:
Although there will be no special strength and fitness requirements, please note that safari lodges situated in remote areas are by their very nature lacking in many of the modern conveniences found in cities. For this reason please be prepared for uneven floors and sometimes challenging access.
You must be able-bodied and have the ability to move independently without help on most of our tours. If you have any specific mobility requirements please contact us beforehand.
Food and dietary information:
The food prepared at the lodges and/or hotels on this tour will be of an international nature and suited to a broad range of visitors. If you have any specific dietary requirements please let us know in advance so that we can inform the lodges and hotels along the route. Alcoholic drinks, unless specifically mentioned in the itinerary, are not included in the price.
Health and vaccinations:
You should speak to your health provider about what vaccinations you will need for your trip to Kenya. In addition, most doctors recommend taking anti-malarial pills for your visit and following measures to avoid being bitten by mosquitos, such as covering up exposed arms and legs. Lodges will provide mosquito nets over the beds.
If you take any medication, be sure to bring it with you, as well as details of your prescription. 
We advise all travellers to take out comprehensive travel insurance before their trip.
What to wear:
Important note: If your itinerary includes a leg of the journey on a light aircraft then please be advised that the maximum TOTAL weight allowance including hand luggage is 15kg (approx.. 33lbs) and all luggage must be in a soft bag i.e. NOT a suitcase. These rules are imposed by the airlines and we are unable to make allowances.
We recommend that you do not forget to pack the following:
- Insect repellant cream/spray
- Camera and binoculars
- A torch (flashlight)
- A waterproof/dustproof bag
What to wear:
Although Tanzania lies in the tropics it can get chilly in the evenings and early mornings. On this trip we recommend that you include the following in your baggage:
- A pair of sturdy lightweight shoes or boots
- Light coloured clothing with long sleeves and legs for the evenings and early mornings
- A hat to keep the strong sun off your head
Visa requirements:
Depending on your nationality you will probably need a tourist visa to enter Tanzania for this tour. The current cost of a single-entry tourist visa is USD 50 per person if traveling on a British Passport and $100 per person for an American passport holder (subject to change) Other nationalities vary in fee's from free to $50, and these can be purchased on arrival, for most nationals, in all major currencies.
For more comprehensive information visit the Project Visa website. 
Cancellations:
If you need to cancel your trip for whatever reason, please get in touch with as soon as possible.
For more information about cancellations and refunds please refer to our general Terms & Conditions.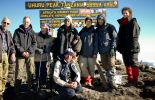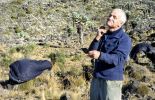 Why not extend your stay with one of these offers
4.3
5
54